Pope Francis nih Cardinal Tagle cu cardinal bishop rengah a cawisan!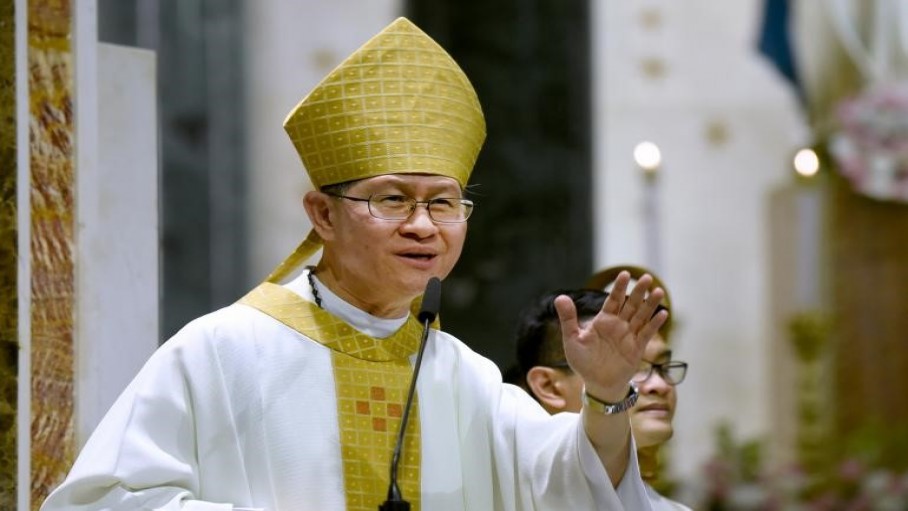 Cardinal Luis Antonio Tagle, Prefect of the Congregation for the Evangelization of Peoples. (Photo by Angie de Silva)
Pope Francis nih Cardinal Tagle cu cardinal bishop rengah a cawisan!
Pope Francis nih Manila archbishop a rak tuan mi Cardinal Luis Antonio Tagle cu Catholic bupi chung riantuan tu Cardinal vialte hna lak ah a sang bik mi reng cardinal bishop timi rengah a cawisan.
May 1, cacawn ninga ni ah Vatican media in Pope Francis nih bishop hna nawl pek thim nak in Cardinal Tagle cu "suburbicarian Church" zohkhenhtu tuukhal tiin reng a pek. "Suburbicarian Church" timi cu Rome khua pawngah a um mi biakinn pakhat a si.
Kum 62 a si cang mi Cardinal Tagle cu a dang Cardinal bishop 13 hna he hmunkhat ah cawisan a si i, cu hna chung cun pahra hna cu Latin rites in an si; a dang pathum hna cu Oriental Rites lei in Cardinal patriarchs an si hna.
Cardinal hna chungah hin phun thum in reng an ngei hna: cardinal deacons, cardinal priests timi le cardinal bishops tiin an si.
Cardinal bishops timi hna nih hin Bupi chungah a biapi bik mi hruainak lei in Rome khua um uknak zung "Roman Curia" timi hmun in Catholic Khrihfa hna kha an uk hna i an hruai hna.
Cardinal deacons: Pope hna i vuancibu (cabinet) timi phu hna zong hi cu ka hmun "curia" ah cun rian an tuan ve. Cun, cardinal priests timi hna tu hi cu vawlei cung khua zakip um diocese hna ah hin rian an tuan.
A tanglei link in rechap khawh a si.